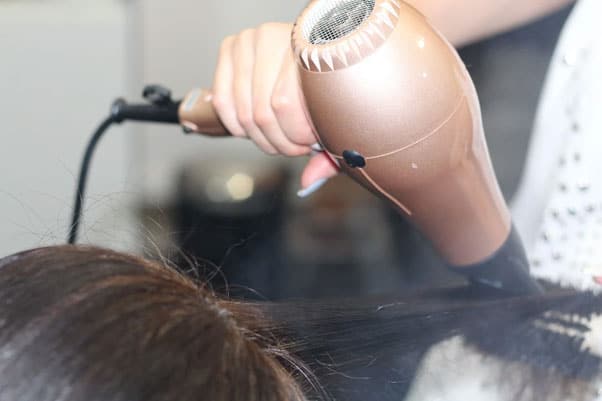 A new and improved hairstyle is the least you deserve after the stress of the pandemic. With Kabuki hair salon Adelaide now reopen for business, now is the perfect time to revamp your look and rebuild your confidence with one of the top hair trends of 2021.
Whether you're a gentleman or lady, our team of experienced hairdressers in Adelaide will bring your vision to life. Before turning a dream into reality, though, here are five top hair trends for inspiration.
#1. Holiday Hair (Women's)
Whether you're desperate for a vacation after the period of restricted travel or you just want to rediscover a positive energy, holiday hair will be a winner throughout the rest of 2021 and into 2022.
Using multiple shades of blonde and caramel rather than one colour will be key. Kabuki offers complimentary cuts with colouring services too. When coupled with the wavy volumes you'd usually associated with being away, holiday hair is a great way to go from bland to grand over the coming weeks.
#2. Medium Side Sweep (Men's)
Given its beachy vibes, it could be argued that the medium side sweep is the male version of holiday hair in 2021. It's not too short, it's not too long, and it finds the perfect blend between messy and mature.
The side sweep can be used in conjunction with colouring, perhaps to cover some white hairs. However, many men find that the cut is enough. The close-cut sides will give the swept side an even greater impact. Whether it goes straight to the side or incorporates a backwards sweep is up to you.
#3. Close-Cut Pixie Crops (Women's) 
Medium length pixie crops are still in fashion. However, there is a noticeable trend for tapered close-cut pixie crops in 2021, particularly for women with naturally darker hair and complexions.
This trend can be used solely as a styling technique or combined with colouring, blacks and stylish greys are particularly popular. In addition to their beautiful looks, they offer a very versatile and low-maintenance solution. It's certain to be a big hit throughout the Spring and Summer seasons. 
#4. Buzzcuts (Men) 
Your lockdown haircut was probably a  (poor) version of the buzzcut. If you love the simplicity and convenience but need a better  look, heading to your local hairdresser in Adelaide for a professional style is advised.
The close-cut shave of a number one or number two can be combined with a range of colours to stand out from the crowd. Turning your naturally dark hair blonde will make a huge difference to your appearance. Alternatively, many celebs have used bold choices like blues, reds, and pinks. Now more than ever, don't be afraid to let your inhibitions go. 
#5. Two-Tone Hair (Women's)
Holiday hair isn't the only popular hairstyle to use multiple shades right now. Unlike the subtle and natural contrasts of holiday hair, though, two-tone is about a clear and distinct variety of colour.
Combining silver roots with a touch of purple and pink to the ends has become a hot trend in every hair salon Adeaide has to offer. Alternatively, coloured roots can make a powerful statement when supported by blonde tips. With help from a professional hairdresser, you can play around with virtually any colour combo imaginable.
And if none of the above feel right for you, book an appointment with Kabuki hair salon Adelaide and, together, we'll find the perfect match!