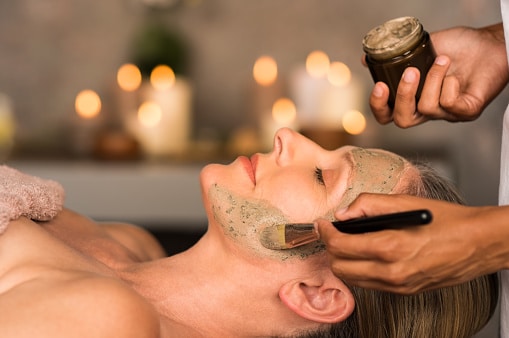 A massage and facials are excellent ways to care for your body while experiencing the ultimate relaxation. These spa treatments can do wonders for your well-being and the health of your skin, which is your body's biggest organ.
You can experience the benefits of massages and facials from Kabuki Hair in Adelaide. As the area's leading salon offering day spa treatments, our team provides award-winning customer service and world-class services to help you relax and rejuvenate your skin.
Massage and Facials From Kabuki Hair
We offer a sensual massage at Kabuki hair to help your entire body release tension and stimulate your senses. We also provide deep tissue and trigger point massages to work out painful muscle knots and help you achieve ultimate relaxation from head to toe.
Massages are highly beneficial beyond relaxation and stress reduction. Our professional techniques can also reduce headaches, improve circulation and immune function, and boost energy and alertness. With our help, you'll experience less muscle soreness from exercising or working at a desk all day.
Dermalogica Facial in Adelaide
Facials are multi-step skin treatments that usually involve cleansing, exfoliating, nourishing, and hydrating the skin. These treatments not only help your skin look healthier and younger. It also relaxes facial muscles, helping you to feel as great as you look.
We offer the perfect Dermalogica facials for any skin type at Kabuki Hair, including oily, dry, and combination. If you have blackheads or whiteheads, an acne facial will improve your skin's appearance. Our experienced team hygienically extracts impurities, unclogs pores, and exfoliates the skin to remove dead skin cells and reduce skin inflammation.
Facials from Kabuki Hair stand out from others in Adelaide because of our expertise and quality skincare products. Our expert skin therapists carefully analyse each client's skin and design custom Dermalogica skin treatments to produce unmatched results. We double-clean the skin, perform extractions, and customise our facial massages to ensure that your skin is in the best possible condition.
Dermalogica Sale!
Dermalogica facials aren't the only things we offer at our salon and spa. We also have Dermalogica products on sale at Kabuki Hair. Since 1986, this brand has been creating professional-grade skincare products for salon and at-home use that keep skin looking and feeling fabulous.
Thanks to our sale on Dermalogica products and kits, you can ensure that your skin stays healthy, hydrated, and cleaned between facials. We offer everything from Dermalogica BioLumin C Eye Serum to Age Defense Kits on our website at reduced prices.
How to Buy Dermalogica Products Online
When you're ready to purchase Dermalogica products online, visit the Kabuki Hair shop via our website, and fill your shopping cart with products. After shopping, click the shopping basket icon at the top-right corner.
To complete your order, complete the order form, include an applicable coupon code, and select your payment option. Kabuki Hair accepts PayPal, credit cards, Afterpay, Laybuy, and Zip payments.
Get the massage and facials you deserve from Kabuki Hair in Adelaide. We specialise in various spa treatments and sell top-tier Dermalogica products at reduced prices. Call 0882721175 to schedule an appointment.